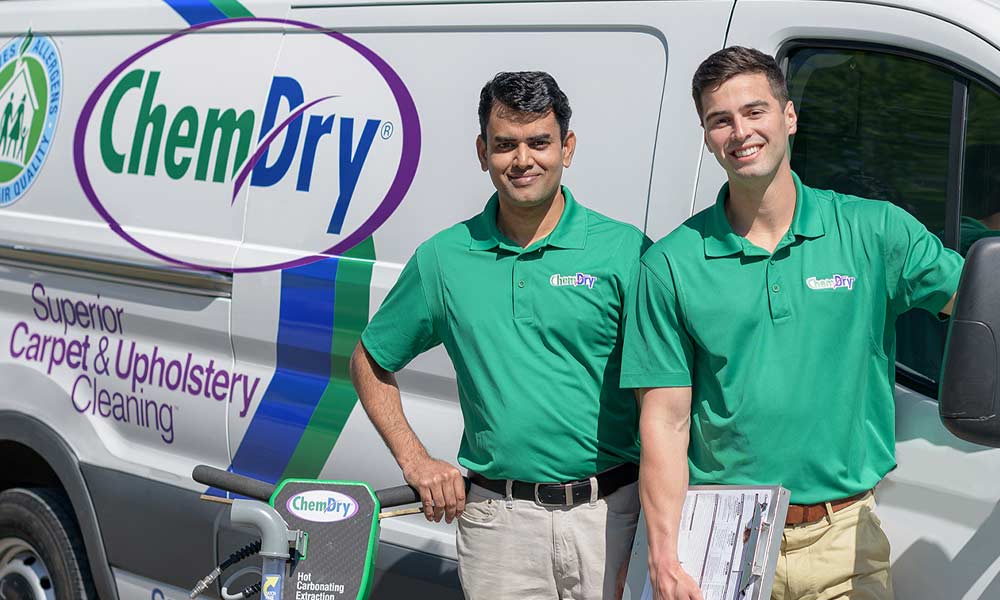 Nothing brightens your day like a clean home. It's your oasis away from the world and the beating heart of your home. One of the easiest ways to experience feeling every day is by making sure your floors and upholstery are spotless.
Pure Life Chem-Dry is the top choice for carpet cleaning in Greenville, Simpsonville, and the surrounding areas because our expert technicians are committed to giving your carpets and upholstery a healthy, eco-friendly clean. Our innovative solutions and industry-leading equipment provide the safest possible cleaning for your carpets, rugs, and upholstery. You'll be left with nothing but the peace of mind that only a healthy home can give you.
Want to learn more about our cleaning process and green-certified solutions? Call us today to set up an in-home visit!
We invite you to learn more about the benefits of Chem-Dry's carbonating cleaning process and green-certified solutions that are safe for your kids and pets.  Call today for a free quote.
Get a Free Quote From One of Our Trained Professionals Today!
Contact us to schedule a free, no-obligation appointment with one of our Professional Technicians. We'll do a thorough inspection and provide you with a quote for our services including our Healthy Home Package. We are proud to be your Healthy Home Provider!